WhatsApp latest update will let you pin chats to the top of your conversation list. This feature will be soon available for all the devices. This feature is currently available on Beta version.
WhatsApp has previously introduced various new features like formatted texts, Snapchat like stories and lots more. According to Android Police, It is testing a new feature that will let you pin three chats at the top of your conversation list in the beta version of its app,
"WhatsApp beta users can pin chats to the top of their conversations list"
The latest WhatsApp beta 2.17.163 brings the new feature, which as of now is allowing beta users to pin up to three chats to the top of their conversations list.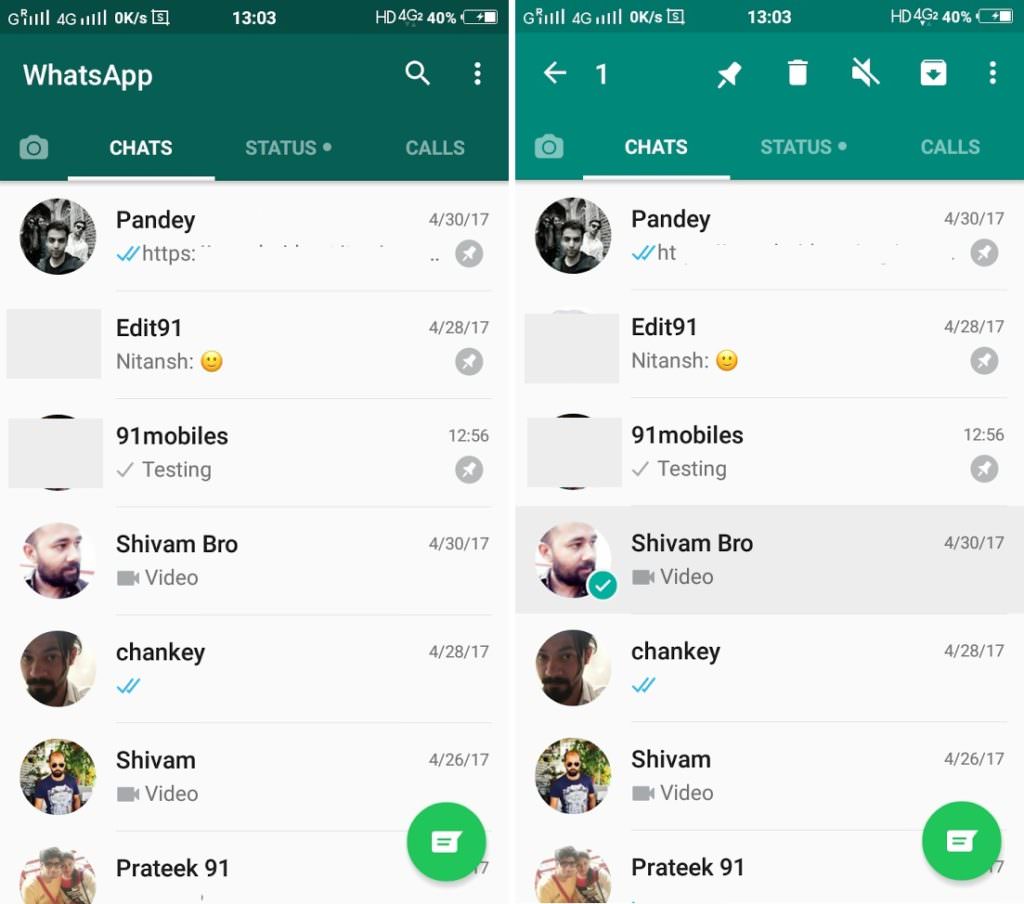 source: hub.91.mobiles
---
In order to pin a contact, Tap and hold on any chat and you get a new pin icon in the action bar next to the delete, mute, and archive functions. Once pinned, a conversation stays on top of the list regardless of the recency of the last message compared to other chats.
If you've ever been chatting with a bunch of different people during the day and got tired of scrolling to find the person you want to respond to, this feature will definitely come in handy.
You can also unpin WhatsApp chats whenever you please, by long pressing the option, and disabling the Pin button. Of course, it may take a bit before the feature makes it into the public version of WhatsApp, but it's something to look forward to. If you cannot wait to use these feature, grab it from the Play Store by joining the official beta then waiting for the app to update.Furthermore, you can also download the APK File from APK Mirror.
So what do you think about this feature? Comment below and let us know about it.